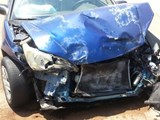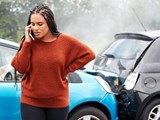 Pulling all the resources and payment options for Motor Vehicle Accident treatments together to help you increase your profitability
Anderson Consultation Services, LLC is a leader in Motor Vehicle Accident (MVA) Reimbursement. Our staff is knowledgeable in the Texas property codes and laws, and our goal is to ensure that your facility is fully reimbursed on all MVA claims. We do this by:
Obtaining accident and insurance information
Determining the type of claim
We file all necessary liens and documents to protect your payments
Negotiate with adjusters and attorneys to assure the highest possible payment
Unlike Medicaid, Medicare and other private insurance payors, the reimbursement rate for MVA liens can pay up to 100%; therefore, increasing revenue for your facility.
To learn more about how we can help you increase your organization's cash flow, please contact us for a no obligation consultation and assessment.
The Solution in Texas is Anderson
Anderson Consultation Services, LLC is a Texas-based company who offers a complete program designed to obtain the highest reimbursement for self pay patients, MVA's and worker's comp. We are committed to the industry we serve and have been proud members of TORCH, the Texas Organization of Rural and Community Hospitals, since 2003.