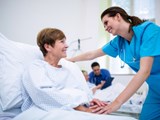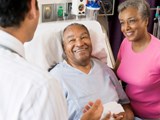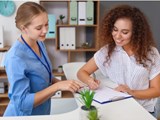 Helping you and your clients determine their payment options before treatment
Anderson Consultation Services, LLC offers a viable and very effective alternative for lost money on self-pay accounts. Our company has achieved a proven track record of success in obtaining payments from sources on the federal, state, and local level.
In connection with our business services, we will:
Screen each self-pay patient for federal, state and local programs
Assist the patient from application to certification
Alert your business office to any information we obtain on the patient's financial status
Keep your business office informed as to which patients will not qualify for government programs, are pending or have been certified for a program
Provide a full time employee to your staff at no cost to your facility
To learn more about how we can help you increase your organization's cash flow, please contact us for a no obligation consultation and assessment.
The Solution in Texas is Anderson
Anderson Consultation Services, LLC is a Texas-based company who offers a complete program designed to obtain the highest reimbursement for self pay patients, MVA's and worker's comp. We are committed to the industry we serve and have been proud members of TORCH, the Texas Organization of Rural and Community Hospitals, since 2003.